Thank You for your interest in NovaBACKUP Cloud Storage.
NovaBACKUP can now include cloud storage space with new license key purchases.
Multiple activation license keys are available for NovaBACKUP PC, allowing one license key to be used on 3 or 5 machines.
If you are interested in NovaStor-hosted cloud storage, NovaStor Online Sales (ols@novabackup.com +1.805.435.0067) handles email promotions, subscription changes, account changes and change of address, online purchasing, and returns. Additionally you can send an email to NovaBACKUPCloud@novastor.com.
This article is designed to walk you through how to connect to your Cloud Storage from within the NovaBACKUP software. If you have not yet created a Cloud Storage bucket associated with your license key, please see Getting Started: Connecting to Your NovaBACKUP Cloud Storage for the First Time.
This article will explain how to remove previously authorized machines from your Cloud Storage Bucket so you can connect using a new machine.
Download and Install NovaBACKUP, then open it.
Select "Cloud Backup" on the Home tab.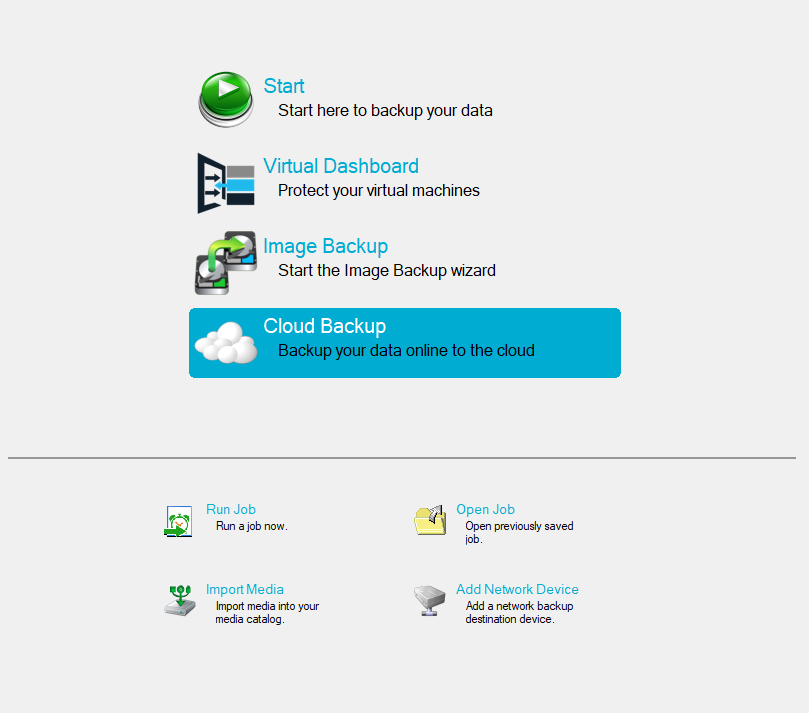 Login to your existing Cloud Storage account by selecting [Login]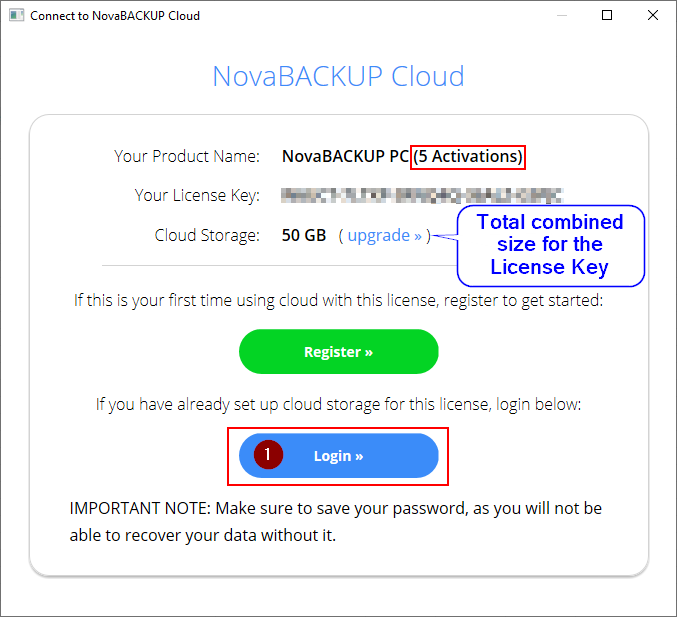 Enter your User name and password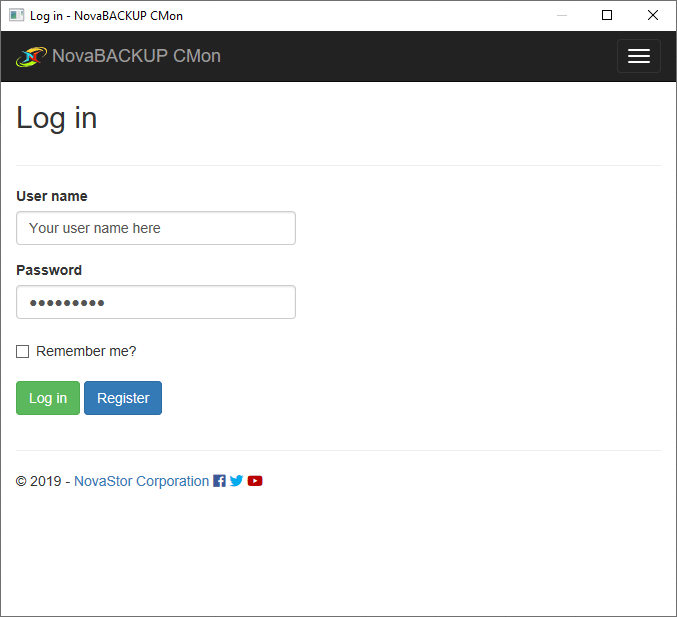 The next screen will show your Cloud Storage account(s) associated with your Username, Select [View]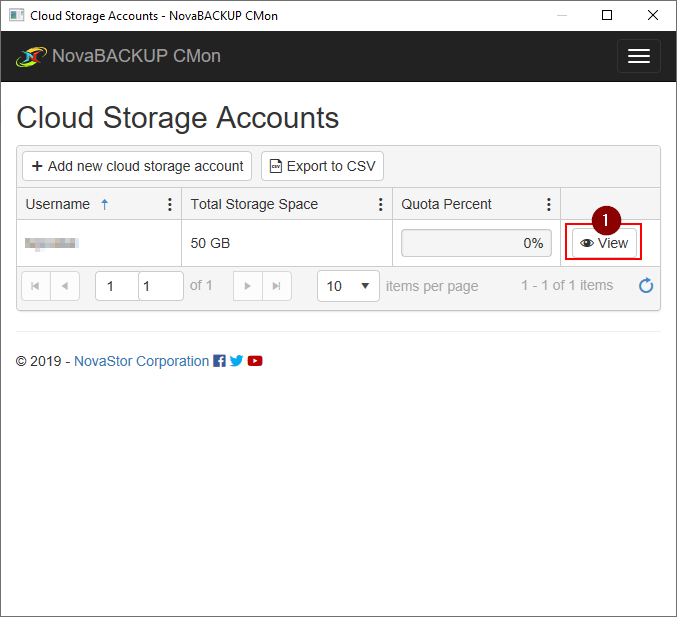 The next screen will show the details of your License Key, Select View computers - Confirm your License Key is Correct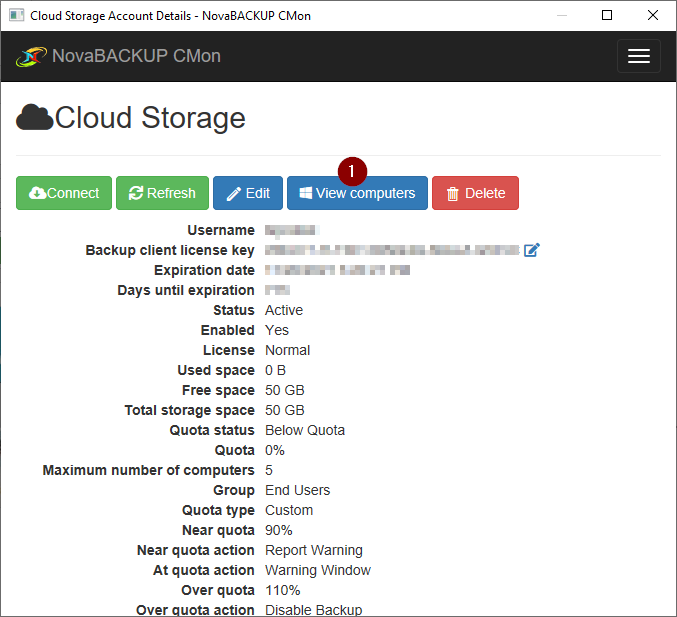 If you have a Single Machine license Key, you will need to remove any previously connected machines on this screen using the [Delete] button.
If you have a Multiple Activation license key, make sure you do not exceed the number of machines your key is able to be used on.
NOTE: This will NOT delete your data, it will just prevent the previous machine from performing a backup to your Cloud Storage Account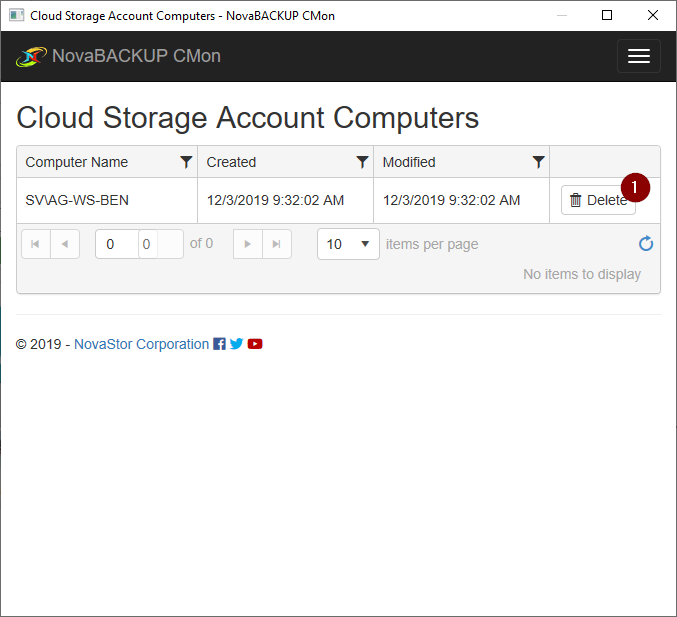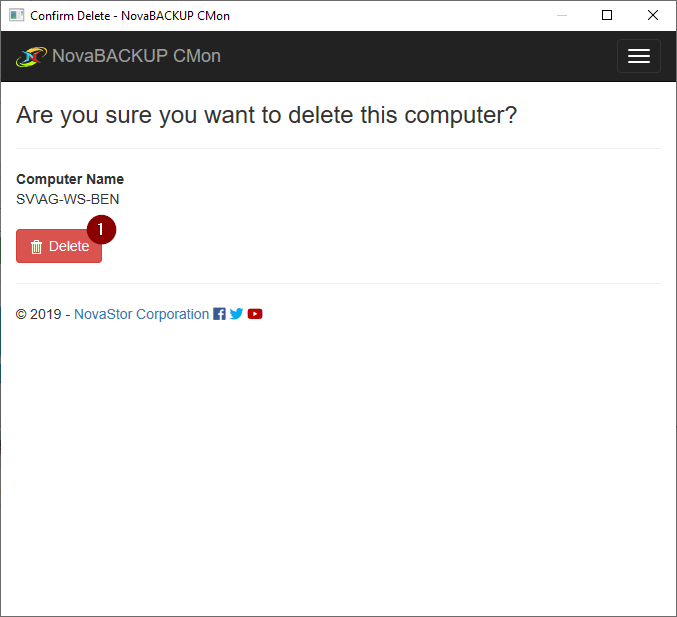 The next screen will show your Cloud Storage account(s) associated with your Username, select [Connect] to associate this new machine to your Cloud Storage Account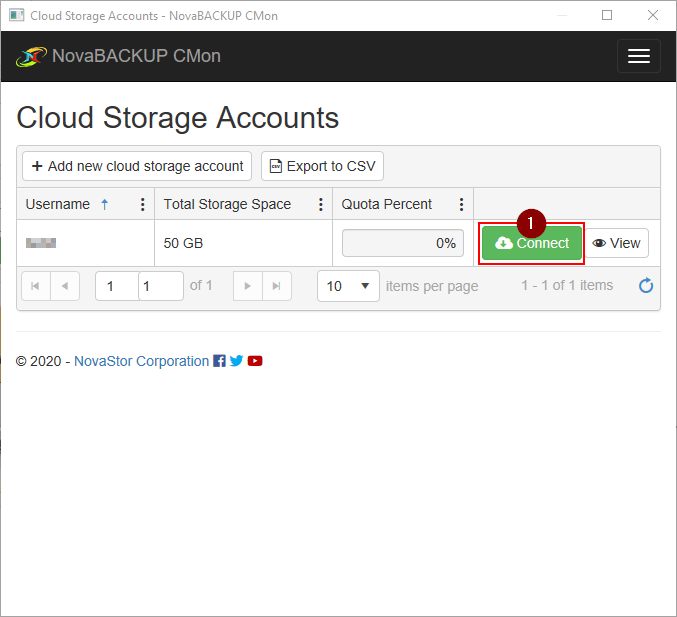 Confirm your License Key is correct
If you do not have a License Key with Cloud Storage included:

You will be prompted to upgrade your License Key and only charged for the remaining period, keeping your existing expiration date

If you need additional assistance, please Contact

NovaStor Online Sales (

ols@novabackup.com

+1.805.435.0067)

If you need to change your license key on this machine, close the open dialog and select Help->Registration to change it
You will see this screen when the Cloud Device has been added to your configuration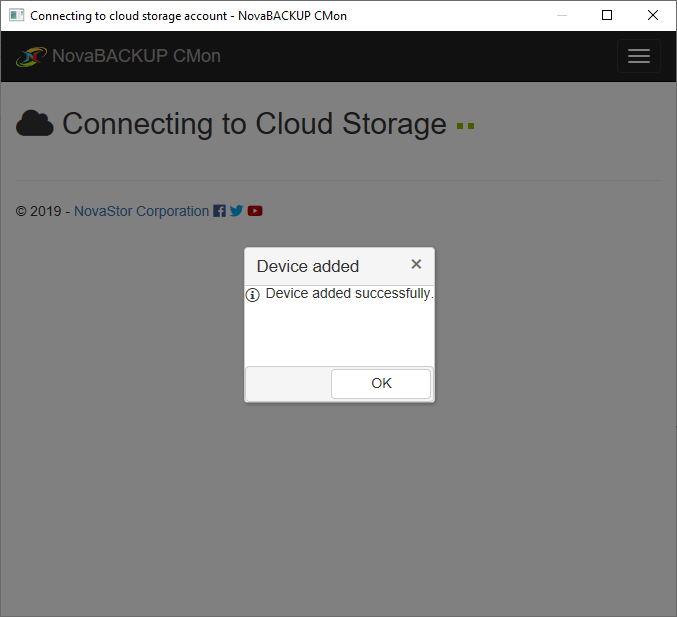 If you started by clicking "Cloud Backup" on the Home tab, you will be taken to the Backup tab with the Cloud Storage device selected for you already.
Create, Save & Schedule your backup job like any other File Backup job in NovaBACKUP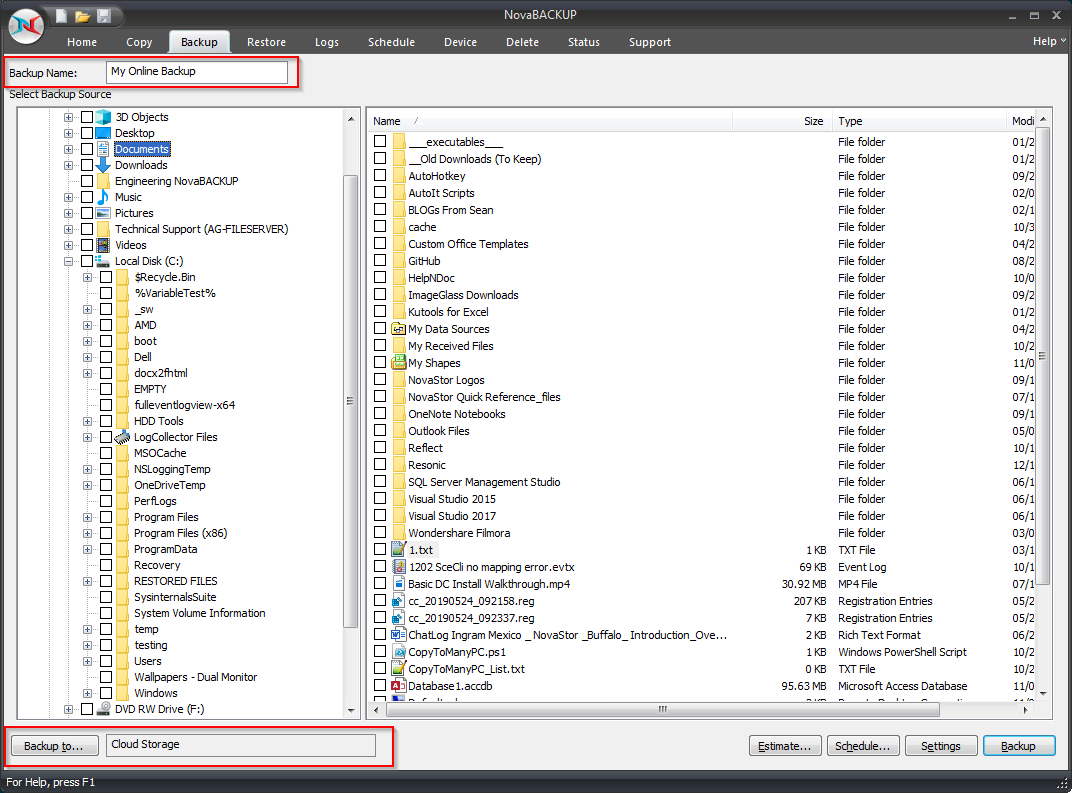 Make sure to choose "Cloud Storage" as the [Backup to...] destination

Most Users store their data in the following locations, making them a good place to start:

Desktop

Documents

Pictures

You should include any Critical Data in your Selection.

Always use the "FULL" backup mode when sending data to your Cloud Storage, only the information that has changed will be uploaded

Instructions on how to create and schedule a backup job can be found in these KB articles:
NOTES
The following types of backups should be performed to Local Storage devices, such as External HDD or a local Network Share

Image Backups

Virtual Dashboard Backups
Thank you again for your purchase of NovaBACKUP with cloud storage.
NOTE: NovaBACKUP Hosted Cloud Storage is located in Phoenix, Arizona in the United States of America. You are responsible for any and all compliance and/or regulations associated your type of business/industry or your geographical location.