[Manual] Storage - Retention periods for backups
NovaBACKUP DataCenter
Media Management - Storage Management
Retention periods for backups
General
This chapter discusses the retention periods for backups. The retention periods in NovaBackup DataCenter are defined in the media pools (disk or tape) and not in the backup job. This has the advantage that a media pool contains only backups which have the same retention periods.
This is especially advantageous when backups are put on tape. Since data are written sequentially onto tapes, backups cannot be selectively released if the retention periods are defined in the job itself. The longest retention period for the backups would block the tape for that period.
But since the retention periods in one media pool are the same, only the retention period of the most recent backup is checked. If the latest backup is older than the defined retention period, the entire medium is released.
These are your options:
You can define varying retention periods for each of the media pools.

If you do not want the backups to be deleted after expiration of the retention period, your backups can be copied from one media pool to another media pool having a different retention period.
Opening the dialog
1. Go to Media Management > Storage Management.
⇨ All of the disk pools which have been defined are displayed under Disk Pools in the Backup Servers window.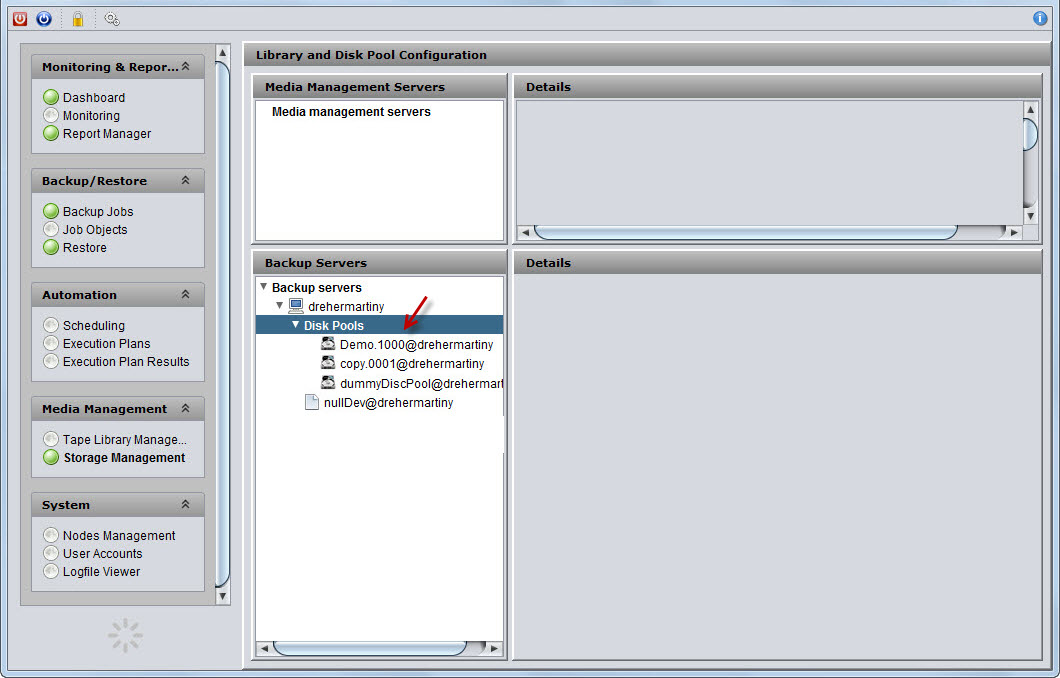 In our example, the selected Demo.0001 disk pool has a retention period of 30 days. After release of the backups in disk pool Demo.0001, the backups are copied to the disk pool Copy.0001 and can be retrieved from that location, e.g., for a restore operation.
Defining a new disk pool
1. To define a new storage medium with a retention period, right-click on Disk Pools and select Create disk pool from the context menu.
⇨ The window for defining a new disk pool opens.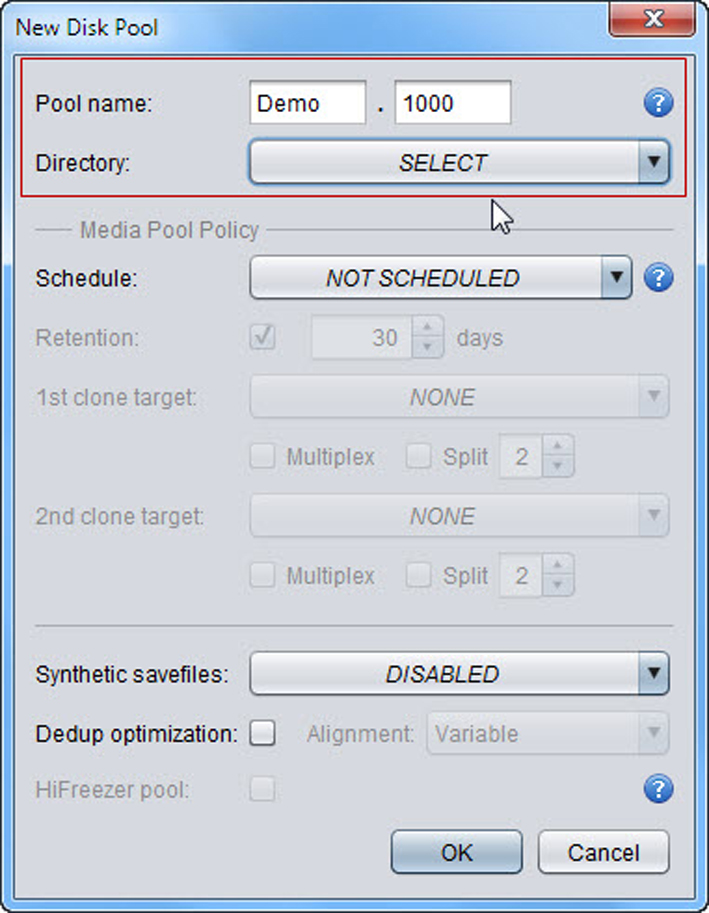 2. Enter a name and select the directory for storage.
Defining rules for the disk pool
1. Go to Schedule to select a time schedule for the retention/clone operation to run.
2. To define the retention period, enable Retention and enter the desired retention period, e.g., 60 days.
3. If you want the backup to be copied and stored on a different medium after the expiration of the retention period, select the destination disk pool under 1st clone target.
4. Click on [OK] to save the settings.
Result
The new disk pool has been set up.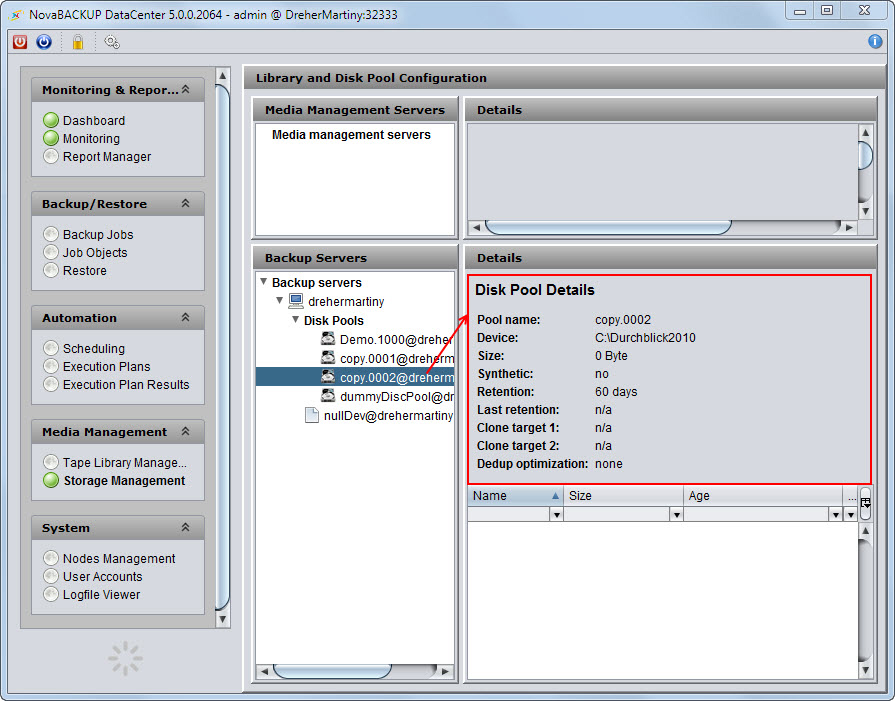 Since copies of the backups after the expiration of the retention period will not be made, the backups in this disk pool will be irretrievably deleted after 60 days.
Attachments