[Manual] Report Manager - Job Details
NovaBACKUP DataCenter
Report Manager - Job Details
Retrieve details (log) of a backup job.
Objective
You would like to view the details of your completed backup job.
How to proceed
1. Go to Monitoring & Reporting > Report Manager.
⇨ The Report Manager opens.
2. Double-click in the list on the backup job you want to view to see the details of the backup job.
Result
The details of the selected backup job are displayed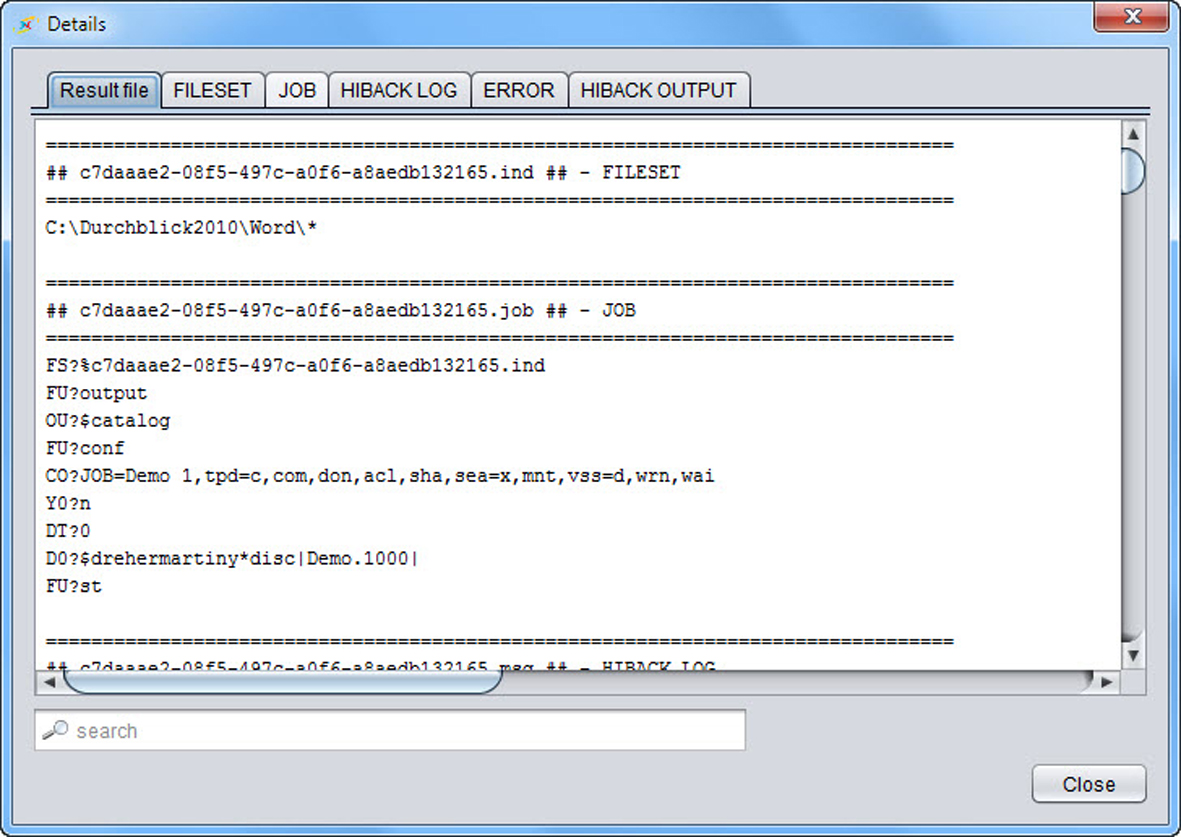 | | |
| --- | --- |
| Tab | Protocol/Protocol section |
| Result file | Full protocol |
| File set | List of backup files. |
| Job | Backup job. |
| Hiback log | Database entry |
| Error | Backup error. |
| Hiback output | Backup client log file. |
Attachments