NovaBACKUP xSP / Remote Workforce Client
xSP/RWF Client Utilizes TWO different temp folder locations for normal use.
Temp folder 1 (Vdata)
*Click the Novastor capital "N" in upper left hand corner for Default Settings
The vdata folder is used to cache all plugin information, all plugins data such as SQL, Exchange, VMs and system state are temporarily saved to this folder while the backup process runs. At the completion of the job, this temp folder is cleared. It is important to make sure you have enough temporary disk space on this drive so the data has enough room to cache locally. If you have 200 GBs of SQL databases, make sure you have 200 GBs of disk space available while the job is running. Sometimes depending on policy settings in your environment, you may also have trouble writing the temp data to this folder. For this reasons you can go into the settings (shown below) and change the temp folder to a different location. (ex. c:\novatemp )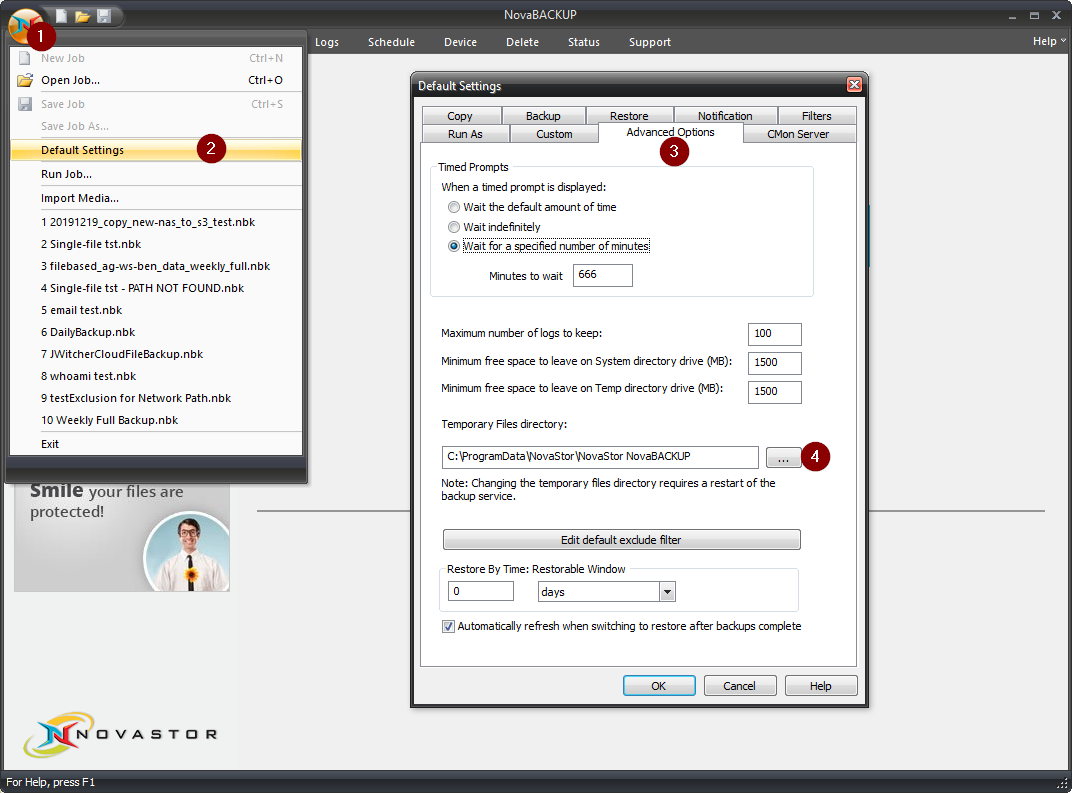 Temp folder 2 (xSP cache)
The xSP cache location is used to store all Fastbit information of data that was backed up to the storage server. This temp folder typically consists of 1/10th the size of your backup set. This is where all the signature files are located for fastbit level block checking in order to determine the type of patch file that needs to be sent to the storage server. As where the vdata cache folder is only utilizing space while the job runs, this xSP temp folder requires 1/10th your full data set space at all times for holding of the cache files for xSP. Therefore if you are working with a 500 GB backup, plan on having at least 50 GBs of disk space available to hold these signature files. This location can also be moved (shown in screenshot below). Keep in mind this must also be a local drive as well. A network or mapped/network drive will cause problems.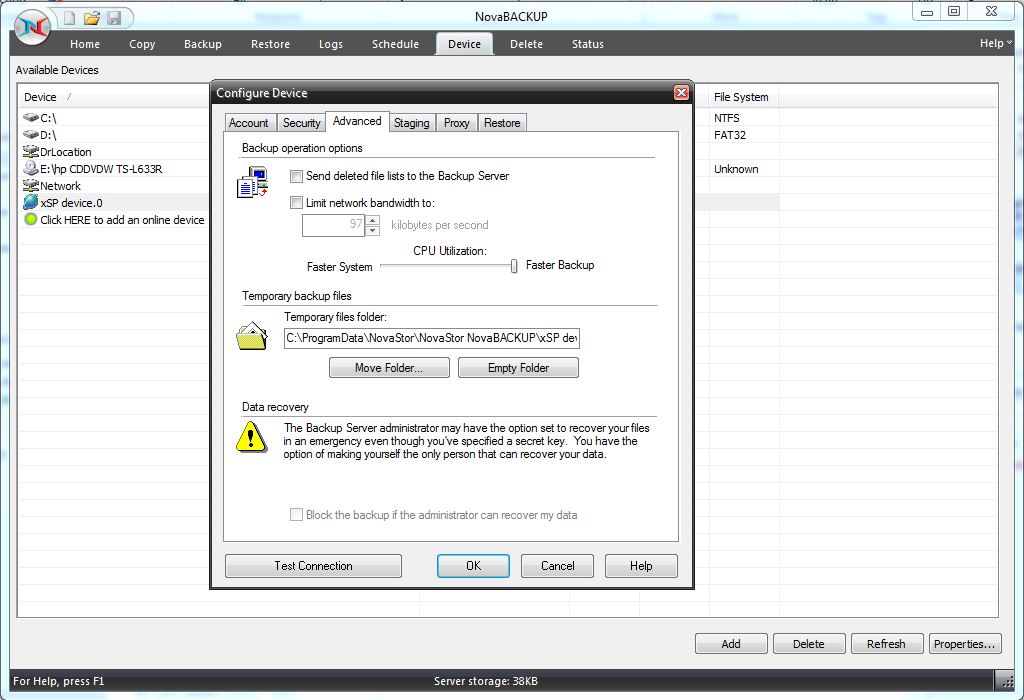 NOTE: If there are errors encountered during this process, you may have to do the following:
delete the xSP device,
close NovaBACKUP,
stop nsService.exe,
delete the contents of the previous temp directory,
add the xSP device again, it will follow the default settings temp path configuration (Temp folder 1 above)