Last Updated: September 16, 2021 7:35PM CET
If you are experiencing multiple backup errors that occur during the file transfer process, you may want to disable Batch Processing for file backup transfers.
Batch processing is enabled in the NovaBACKUP client by default to speed up the backup process, however you can manually disable it by following the steps below:
1. Navigate to the %ProgramData%\NovaStor\NovaStor NovaBACKUP\Cloud Storage directory.
2. You should see a file named "BackupClient.ini". Open the file for editing in Notepad or another text editor.
3. Search the file (or scroll down) to find the section labeled "Allow batch transfer mode for file backup..."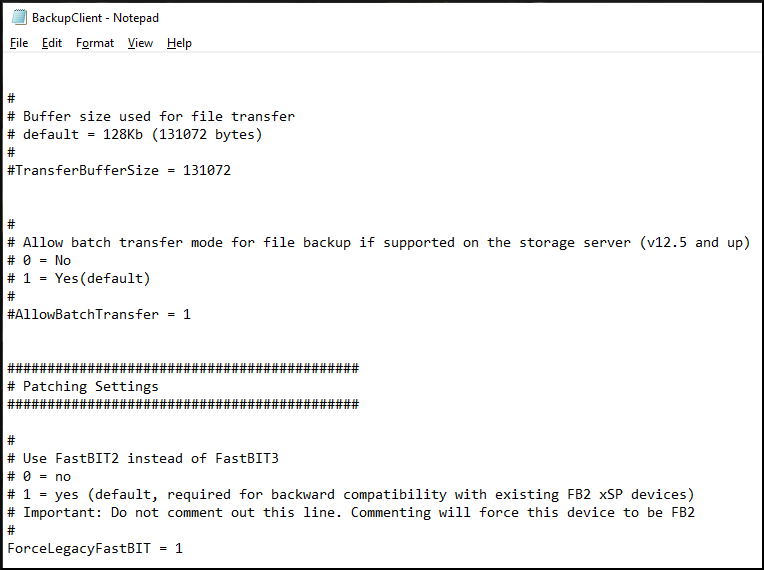 4. Remove the "#" symbol next to "AllowBatchTransfer", and change the number from "1" to "0"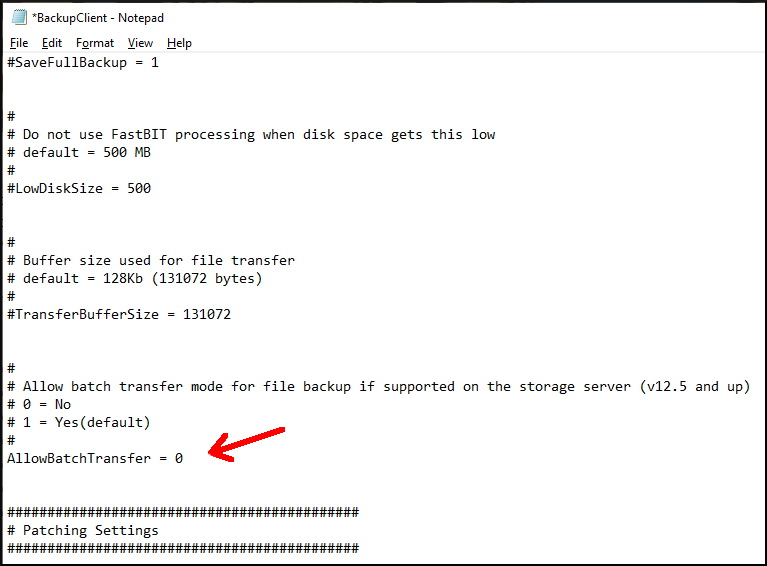 5. Save the .INI file, and restart NovaBACKUP. You may also need to restart the associated services (Backup Client Agent Service) and the NovaStor NovaBACKUP Backup/Copy Engine Service (nsservice.exe), before attempting another file backup job.