NovaBACKUP PC/Server/Business Essentials contains a feature to mount volumes (partitions) inside your Image Backup to a drive letter in Windows (as a Virtual Drive) to be able to perform single file restore of files from within a completed Image backup file (.NDF, .NDD, .NDI file extensions are supported). This method can also be utilized to verify that your Image Backup file is valid.
NOTE: It is required to restart your computer once after utilizing the Image Backup (DR) function to initialize the software driver, which is installed for you when utilizing Image Backup functions for the first time to create an Image Backup Schedule job.
If this is the first time you are attempting to mount an Image backup, make sure the appropriate drivers have installed in Device Manager. The device that should be there is named "OODISKIMAGE".
If you have successfully mounted an Image Backup, but cannot see files in your User directory, please read the guide here: Cannot Access Files On Mounted Image Backup (DR Image), Obtain file access permissions on read-only-mounted volume using Robocopy
If you are unable to mount image backups, please follow these steps
Starting with NovaBACKUP version 19.2, the Image Backup Mount drivers are no longer installed by default (for various reasons).
Please follow this procedure to install/update/repair the Image Backup Mount Drivers in NovaBACKUP:
Locate the setup file you used to install the current version of NovaBACKUP on your machine
Run this setup file, when it starts select "Maintenance", "Next", followed by "Change"
Select the drop-down to the left of "NovaBACKUP Image Backup"

Select the arrow next to "Virtual Disk Driver"
Choose the option "Will be installed on local hard drive"

Select "Next" until you "Finish", if prompted to reboot, choose "Yes"
Close the "NovaBACKUP Download Installer" dialog if it is open
You should now be able to mount an Image Backup
---
NOTE: You must reboot the machine to allow changes to the registry\drivers to be applied.
---
Mount Procedure
First of all you can only mount an Image Backup to a drive letter in Windows, as a virtual drive, if the image itself is stored on a locally connected storage device. Image Backups located on a network path cannot be mounted even though the file browsing interface allows you to browse to a network path to select the Image Backup, the image will not mount if it is located on a network path. Copy the Image Backup(s) to a locally connected storage device such as a USB hard drive in order to do this if that is the case.
Mounting your image backup
Click on image backup
Click on Launch Image Backup Tool for Backup/Restore/Boot CD Creation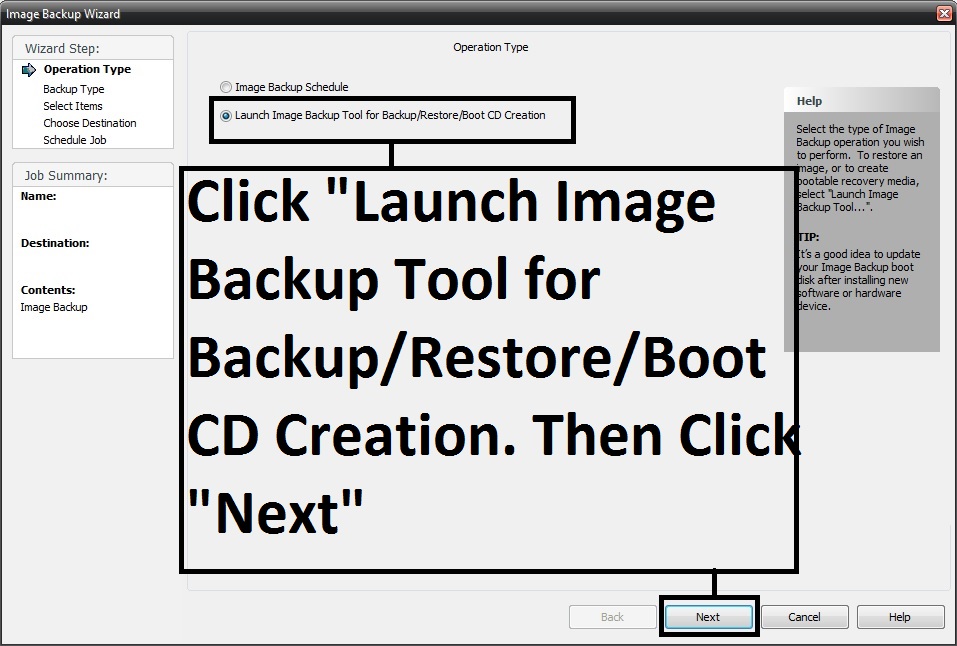 Click on Tools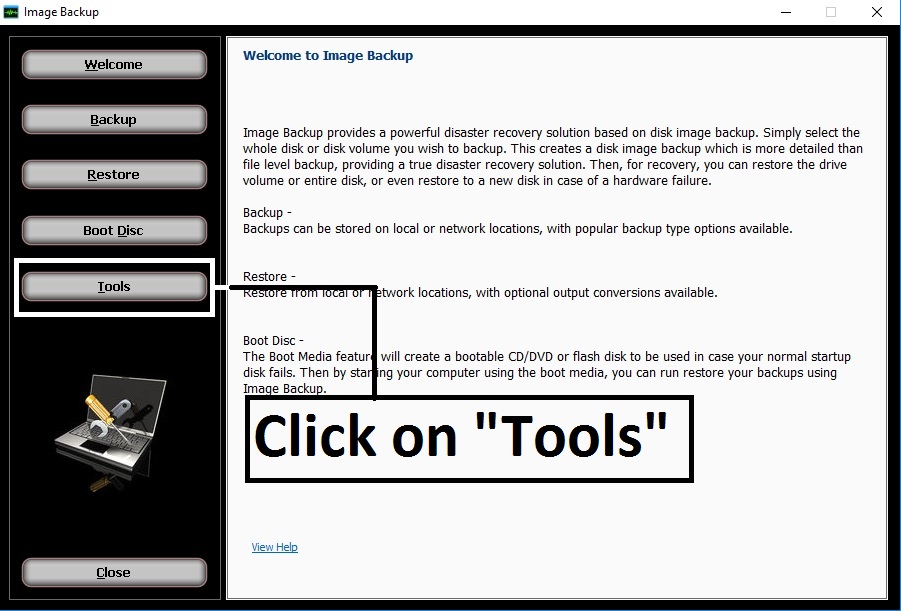 Make sure the Selected tool is set to "Mount Backup image volume to a drive letter".
Click "browse" to locate your Backup image file. Select the volume you want to mount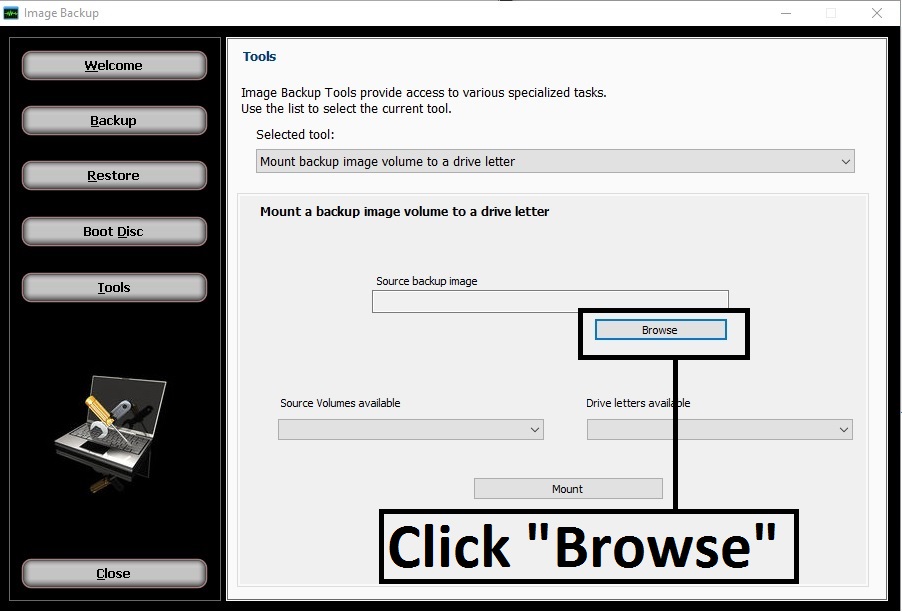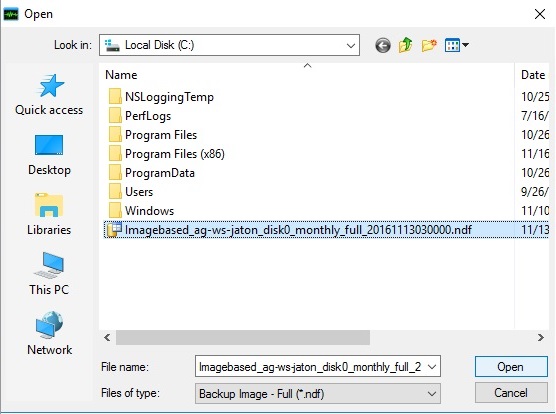 Choose the Volume that is located inside the Image Backup that you want to mount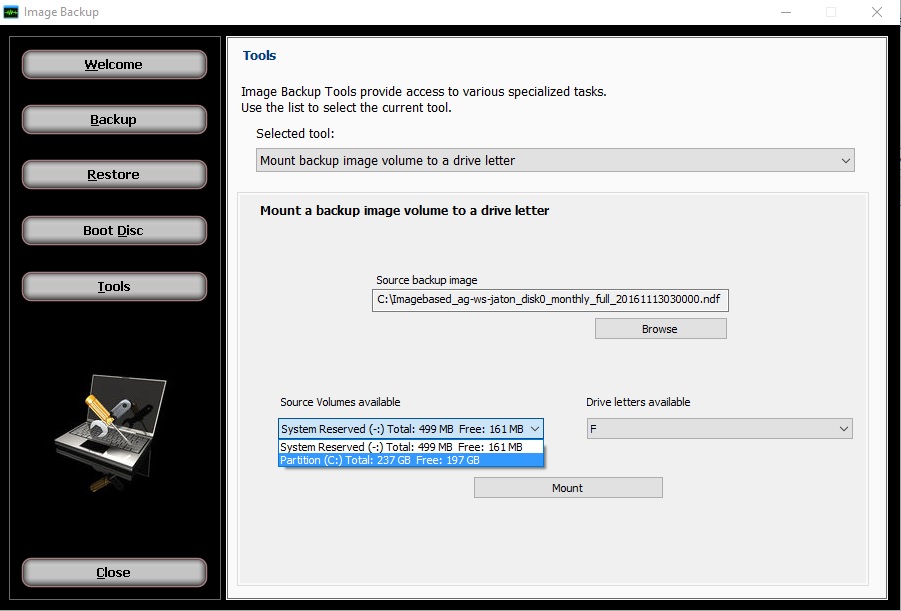 Select the drive letter you want to use for the mounted volume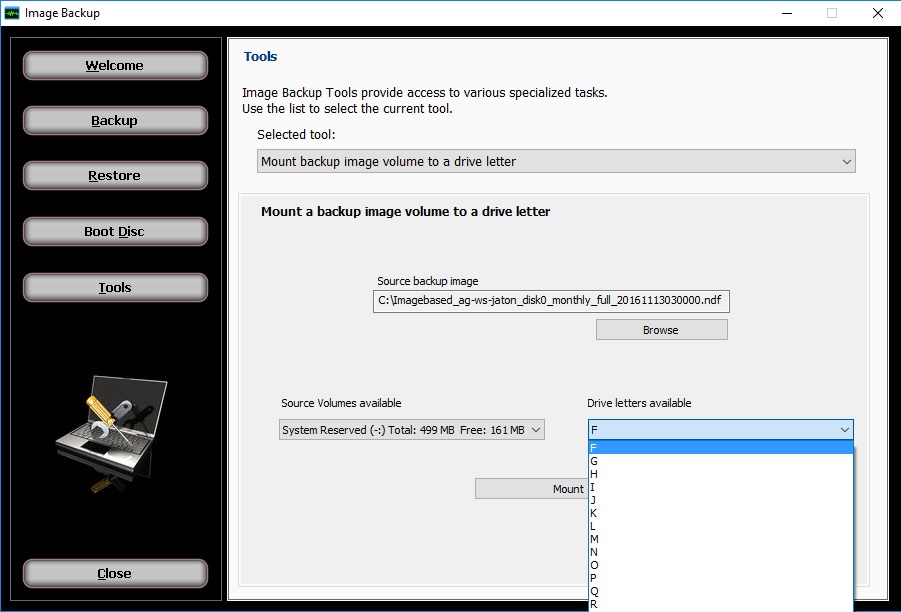 After checking your selections, click "mount" and wait for the process to finish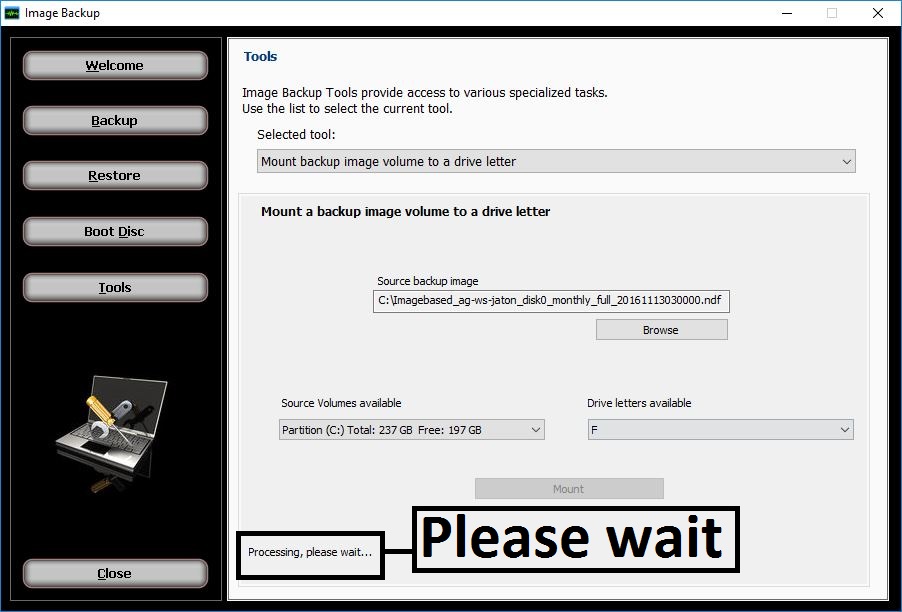 You can now see the drive in windows explorer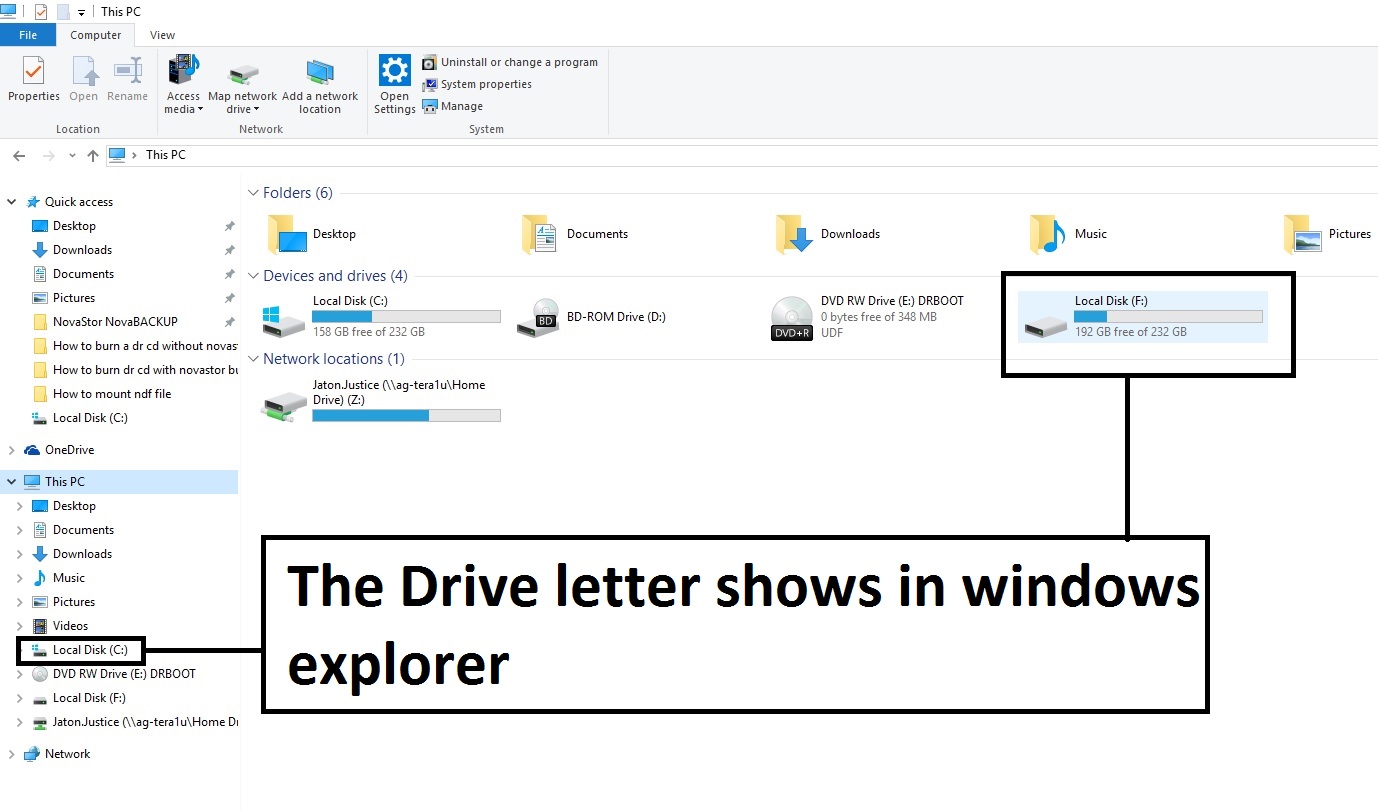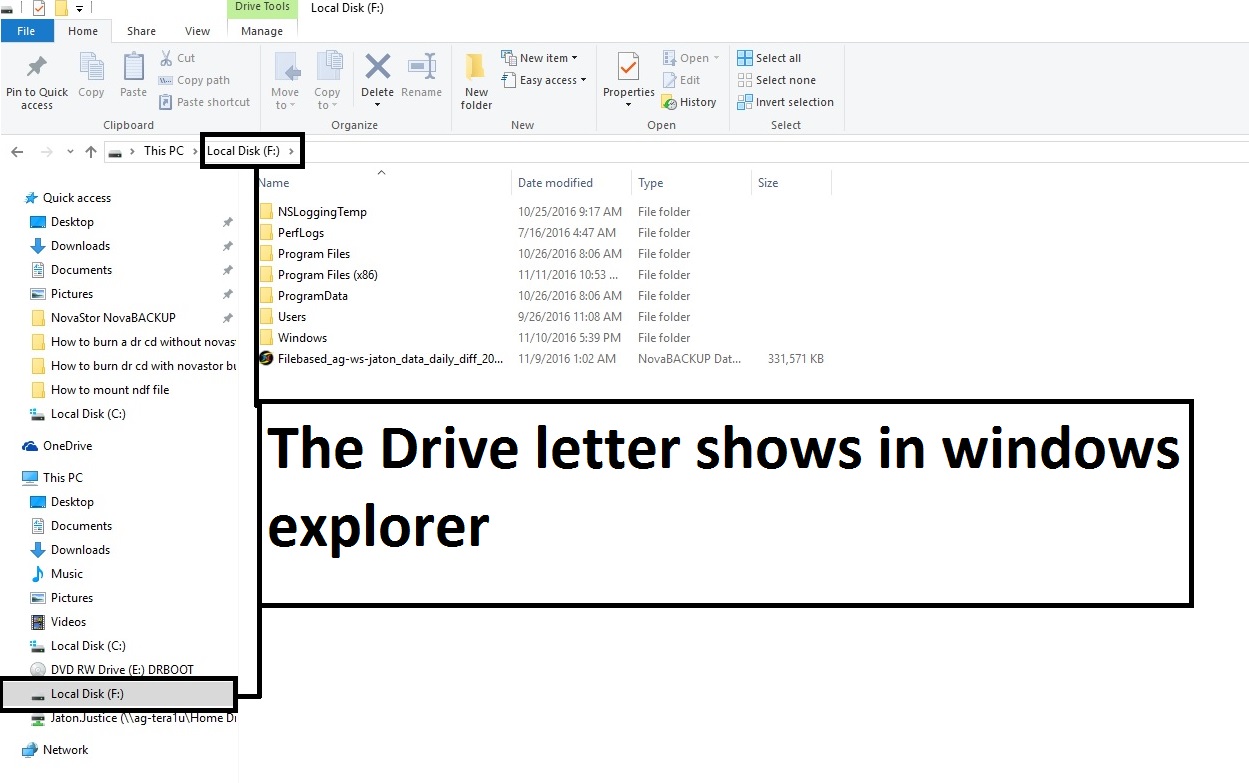 Unmounting your image backup
Go back into Tools and change the "Selected tool" to "Unmount Image from a drive letter"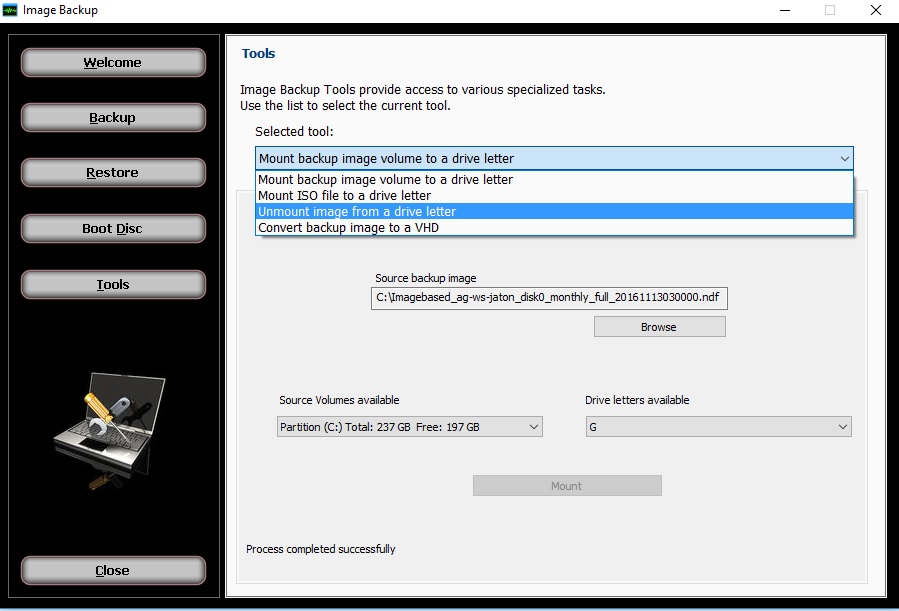 Select the drive letter you want to unmount then click on the "Unmount" button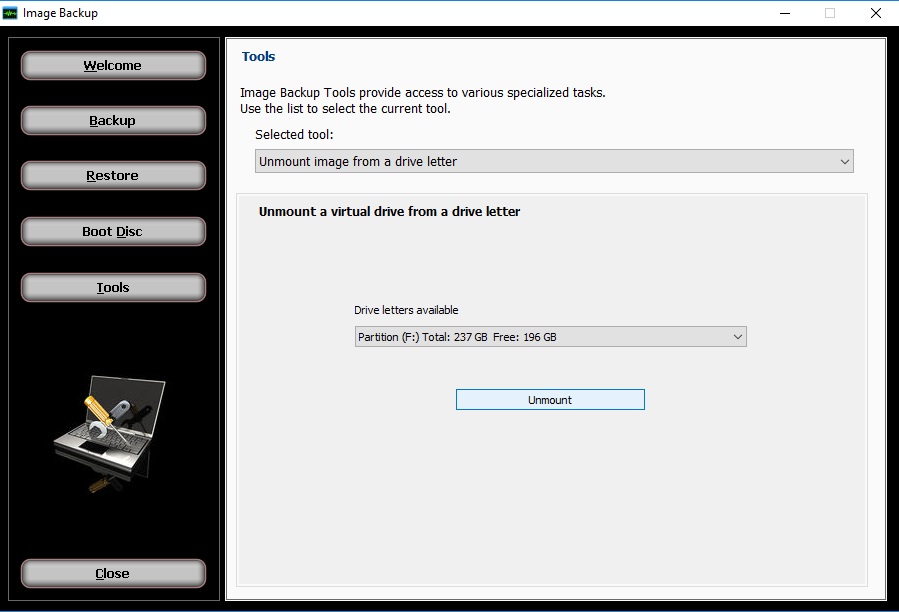 Wait as the program unmounts your image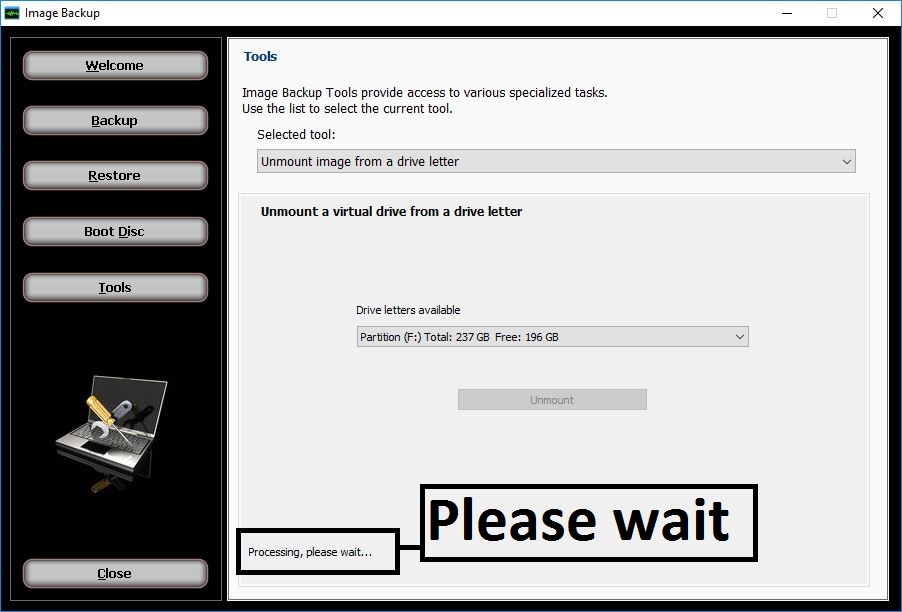 After it says, "process completed successfully" you will have successfully unmounted your virtual drive.