NovaBACKUP PC/Server/BE all versions
If no connection to the NovaStor license server is possible (e.g. firewall or anti virus software blocks internet access), the NovaBACKUP installer offers an offline activation: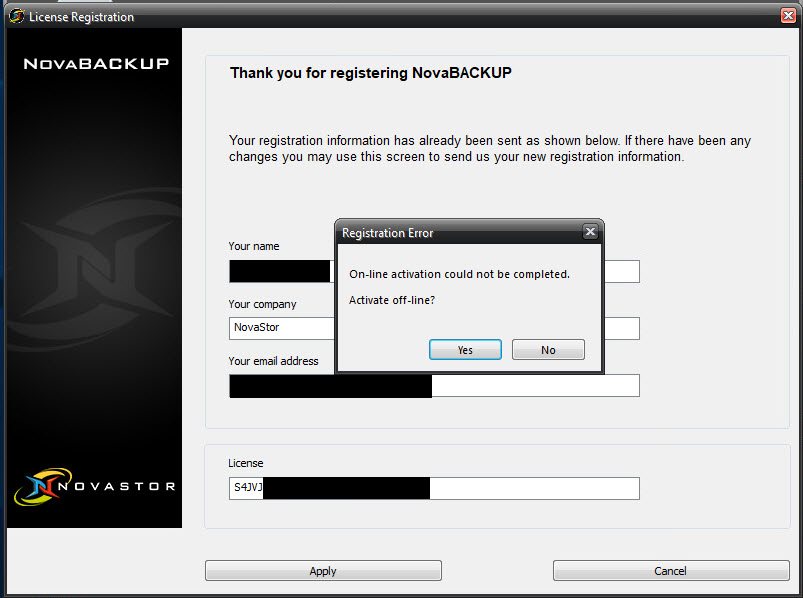 Image 1: Installer suggests offline activation
Accept with click on "Yes".
The Offline Activation window provides you with a hardware ID of the system.
Please copy this ID and transfer it to another system with Internet connection (save as text file on USB stick).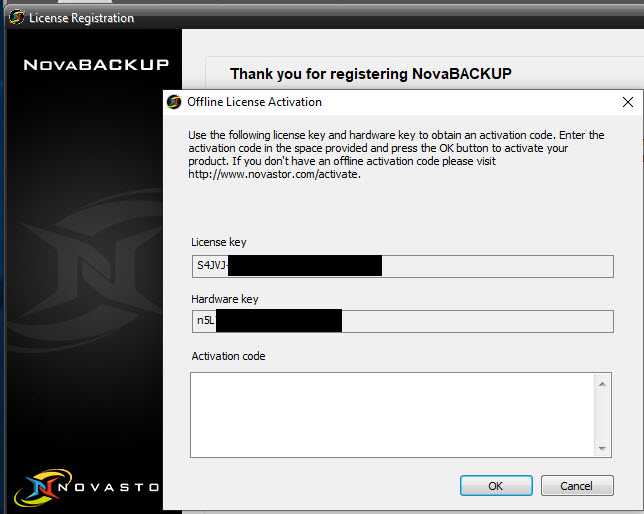 Image 2: Hardware key
On another computer with an Internet connection, open this website:
https://novabackup.com/activate?lang=en or https://activate.novabackup.com/support/activations?lang=en
Enter your license information, license key, hardware ID and select the major version (e.g. v19) that matches your license: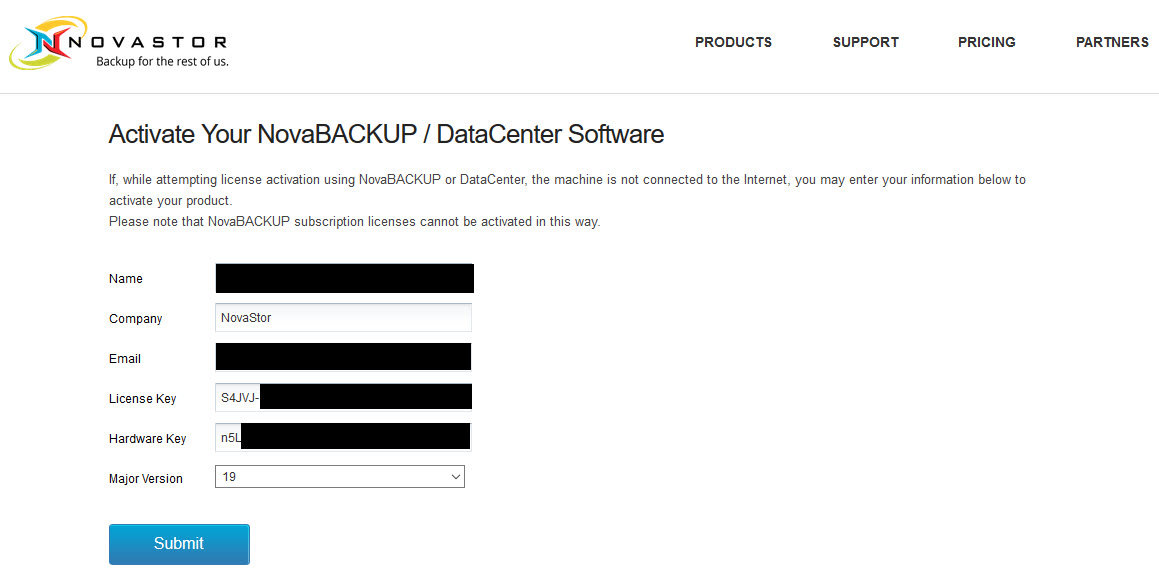 Image 3: web form for offline activation
Click on "Submit".

The web form will offer a long offline activation key.
Copy and paste it into a plain text file (e.g. activationcode.txt).
Save it on an USB thumb drive.
Connect this thumb drive to the system on which you want to activate NovaBACKUP.
Copy & paste this long code to the field "Activation code" (see image 2).
Click "OK" and finish the activation.


Please note:

The offline activation will NOT work for subscription license keys!






AMo